Envirobond pathway materials for landscape architects blend sand with a patented organic binder to stabilize the joints of segmental systems (from 3/8 inch to 2 inches).
It's not a Polymeric Sand….it's
No Polyhaze
Easy To Lift And Relay
Can Be Installed Before Rain
Can Be Topped Up
Stops Weed Growth
Water Permeable
Deters Insects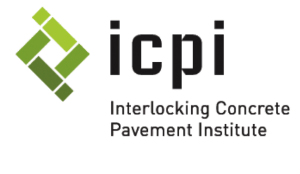 Our products are 100% organic while creating a compound that is unmatched in the industry. The patented formula is designed for long-lasting solutions for aggregate and paving sand.
As a proud member of the Interlocking Concrete Pavement Institute, Envirobond pathway materials for landscape architects follow all standards set in the industry and also heavily supports the institute's mandate to promote best practices. View our CADdetails Microsite for more information.
Envirobond has been used in several professional landscape architects. The Brooklyn Bridge walkway application, Shanghai Disney walkway application, Dodger's Stadium and the City of Toronto are a few of the several professional sites that have added Envirobond for a complete solution for their new pathway. View our professional projects.
Products: Pathway Materials for Landscape Architects